Protective Travel Case
for The Luminance RED
Elevate the portability of your Luminance RED device with our specially designed Protective Travel Case. Crafted for convenience and style, this case seamlessly fits into your lifestyle—be it in a purse, backpack, or carried solo.
Experience treatment flexibility on-the-go, wherever life takes you. Keep your device secure and accessible, whether you're headed to work, school, or your next adventure.
The protective travel case is compatibe with all of the Luminance RED devices.
It's clearly high quality and reminds me of a designer bag. It's heavy-duty and hard on the outside. The device and tip fit nice and snug in the compartments which seems to help keep them protected and in place when I throw it in my bag or suitcase.

I've been traveling with my Luminance RED since I got it and I was always worried that it would break. It's nice to finally have something that keeps it safe and protected.
I love the Luminance RED and rely on it regularly now. I wanted a sleek looking case to protect the device for travel and love this carrying case! Highly recommend it to all!
I finally have a case I can use to take my Luminance device on the road with me since I travel so much for work. It fits easily into all of my travel bags, it's light, and it keeps my device from bouncing around. I would recommend for anyone that's reliant on their device as I am.
Safe and Easy Storage
With built-in compartments for both the device and the fiber optic tip, you can easily and quickly secure your Luminance RED while on the go.
Bulletproof Design
The Luminance RED protective case has been put to the test through hundreds of hours of design and manufacturing testing. Not only does it look great, it's built to protect your device from drops and other accidents while traveling.
Soft Touch, Strong Protection
The silky finish of the water-resistant exterior feels great in your hand. And on the inside, there's a soft microfiber lining for added protection of your Luminance RED.
Our Skincare Devices are Supported by Clinical Science
We've invested in multiple clinical studies to quantify the impact of the Luminance RED family of devices.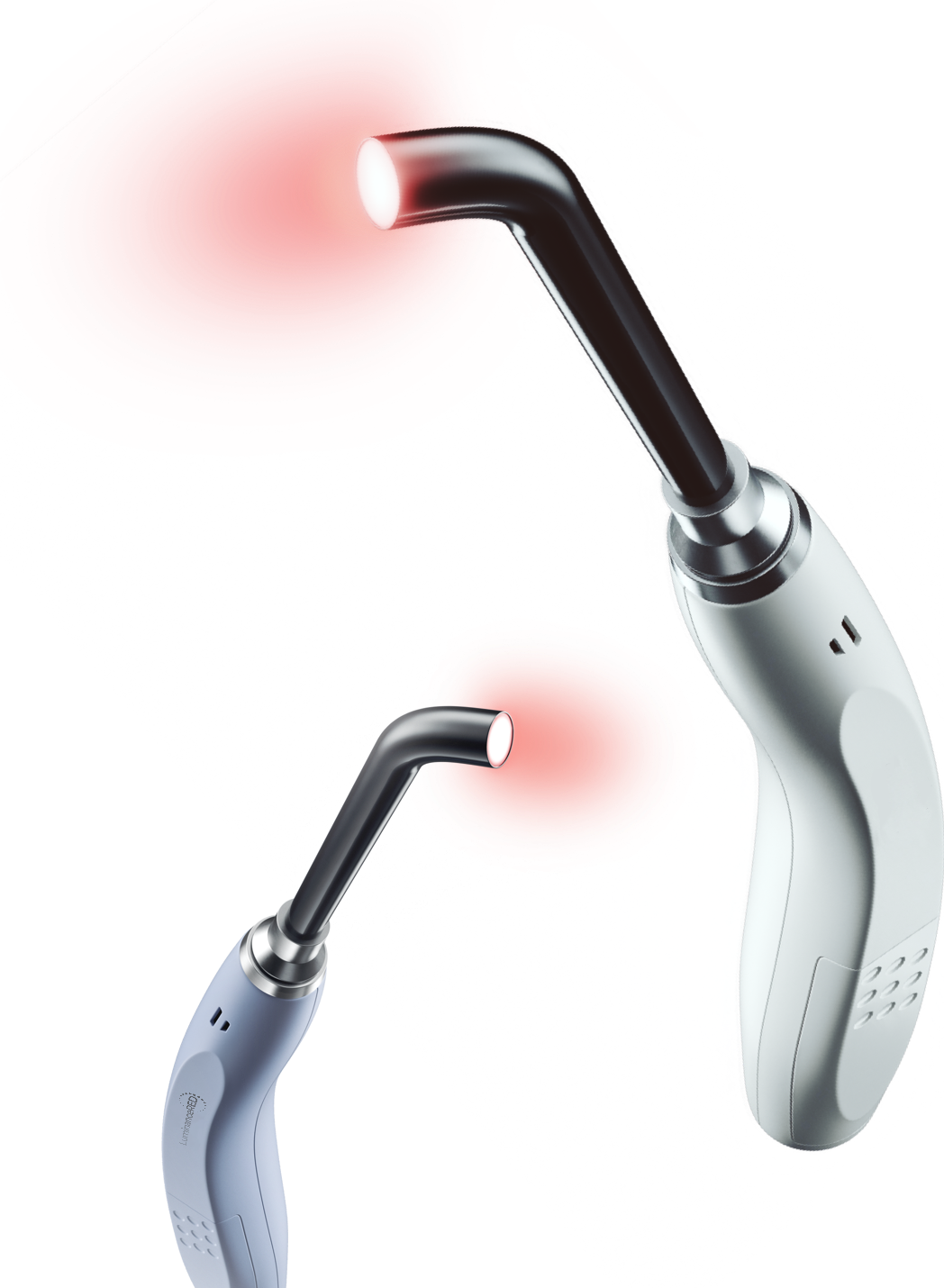 Yes! The Luminance RED has an internal battery that is under the size that is allowed by TSA and other airport regulations.
Yes! The travel case was designed to fit all of the Luminance RED devices. However, each case holds only one device.
It depends. Cold sore and canker sore treatment accessories are usually covered if they are used for the adaptation, maintenance, or repair of the device. Accessories for the Genital treatment device are likely not covered.
Eligible expenses for HSAs and Limited FSAs can vary. To find out exactly what your plan covers, contact your HSA/FSA administrator.
No, but with a full charge the Luminance RED battery will provide roughly 25 treatment sessions so for short-term travel, a full charge before you go should be sufficient.
The case is water-resistent which means it does a good job protecting the device against liquids but it shouldn't be submerged in water.
During testing we found that the case keeps the device dry in rain, splashes and even a quick drop into water. When the case is fully submerged, water can slowly seep in through the zipper.