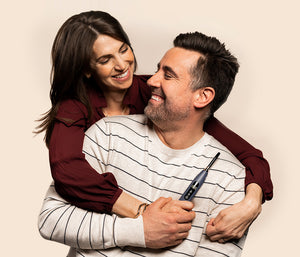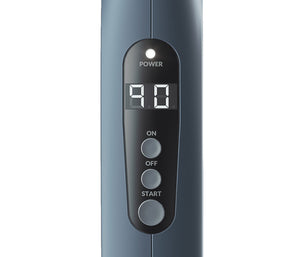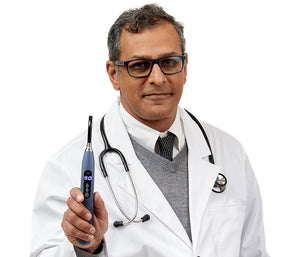 Genital Sore Treatment Device
The Luminance RED Genital Treatment Device is a breakthrough, over-the-counter class II medical device meant to help manage sores on the genitals and groin areas. Shine concentrated wavelengths of pain-free, medically-optimized light directly onto sores or on the area where sores often develop.

The Luminance RED delivers similar light wavelengths that have been shown in scientific research to reduce pain and help manage outbreaks. Learn more here.

6-month, 100% money-back guarantee
Pay only $75 today through our flexible financing options
Delivered discreetly with 2-day shipping
Free 2-Day Shipping
Money-Back Guarantee
Buy Now, Pay Later
Real customer here...no money paid for this review. I bought this product and have taken a full year to test it. I wholeheartedly recommend this because it has changed my life. Works so much better than prescription medications! I was hesitant because of the price, but this product will change your life.

THANK YOU, LUMINANCE RED!
My device will stop a flare-up in its tracks if I catch it fast enough and use it frequently enough. Beyond that, the team at Luminance RED is really responsive and has helped me with my device on multiple occasions. Awesome support!
Thankful this product was invented.
Seems to working so far; I pray it continues to works. This has been life-changing!!
See More Reviews
Medically-Optimized Wavelengths & High Power
The Luminance RED delivers medically optimized light wavelengths at high power, for optimal photomedicine results. Light with similar frequencies has been shown in scientific research to reduce pain and help manage outbreaks.
Learn More
I've wasted my money on so many things before and now this is the only thing I use for treating genital sores. I used to get multiple outbreaks every year and it was painful, and to be honest, kind of humiliating. Now, when I get the first sign of a tingle, I start using the Luminance RED 3 times per day and it either stops the outbreak from ever forming or makes it go away a lot faster. The confidence that I now have is priceless. Good thing too because it isn't cheap!
If you have the money, I highly suggest this thing because it helps so much.
How Does It Work?
Photomedicine, or medically-optimized light treatments, have been tested in hundreds of peer-reviewed clinical studies, with overwhelmingly positive results, with little to no observed side effects. Learn more about the emerging research for sores and outbreaks.
Learn More
I'm very pleased with this new purchase. It's lightweight, compact, and very effective. I'm so happy I found a natural alternative for treating my medical condition and it didnt cost me a 2nd mortgage.
Perfect For Easy & Pain-Free Home Use
The Luminance RED is quick and easy to use in the privacy of your home. Treatments are painless and only take a few minutes. The device is sleek, ergonomic, and easily stored for discreet usage.
My doctor told me to check out the Luminance RED to for frequent genital outbreaks. He said that it helps with healing and may prevent outbreaks from happening down the road. I agree and have seen this for myself.


Can My Kids Use This Too?
Many peer-reviewed clinical studies have shown light therapy to be safe and efficacious. However, if you have any concerns about using it with children, we recommend consulting with a healthcare professional. Please also note, all treatments with children should be done under adult supervision.
Started using this device during the middle of an outbreak I had while taking Acyclovir. Since using this treatment, I've been able to get off meds.
It's ideal to use the device right away once you feel the tingle and know that a sore is coming. Continue treating affected areas 2-3 times daily, with at least 4 hours between treatment, until the sores have fully healed.
Preventative light treatments may offer benefits for some people. We suggest applying treatment 2-3 times per week to the area where frequent outbreaks occur.
The clinical research demonstrates that phototherapy is efficacious with an absence of side effects. However, there has been no clinical studies that specifically involve pregnant or nursing subjects. Therefore, before using the device, we suggest consulting with your healthcare provider if pregnant or lactating.
We are not aware of any published clinical studies on the impact of phototherapy and genital warts.
Yes, the Luminance RED Genital Device was specifically designed to help manage genital sores that may be caused by either HSV-1 or HSV-2.