Our Skincare Devices are Supported by Clinical Science
We've invested in multiple clinical studies to quantify the impact of the Luminance RED family of devices.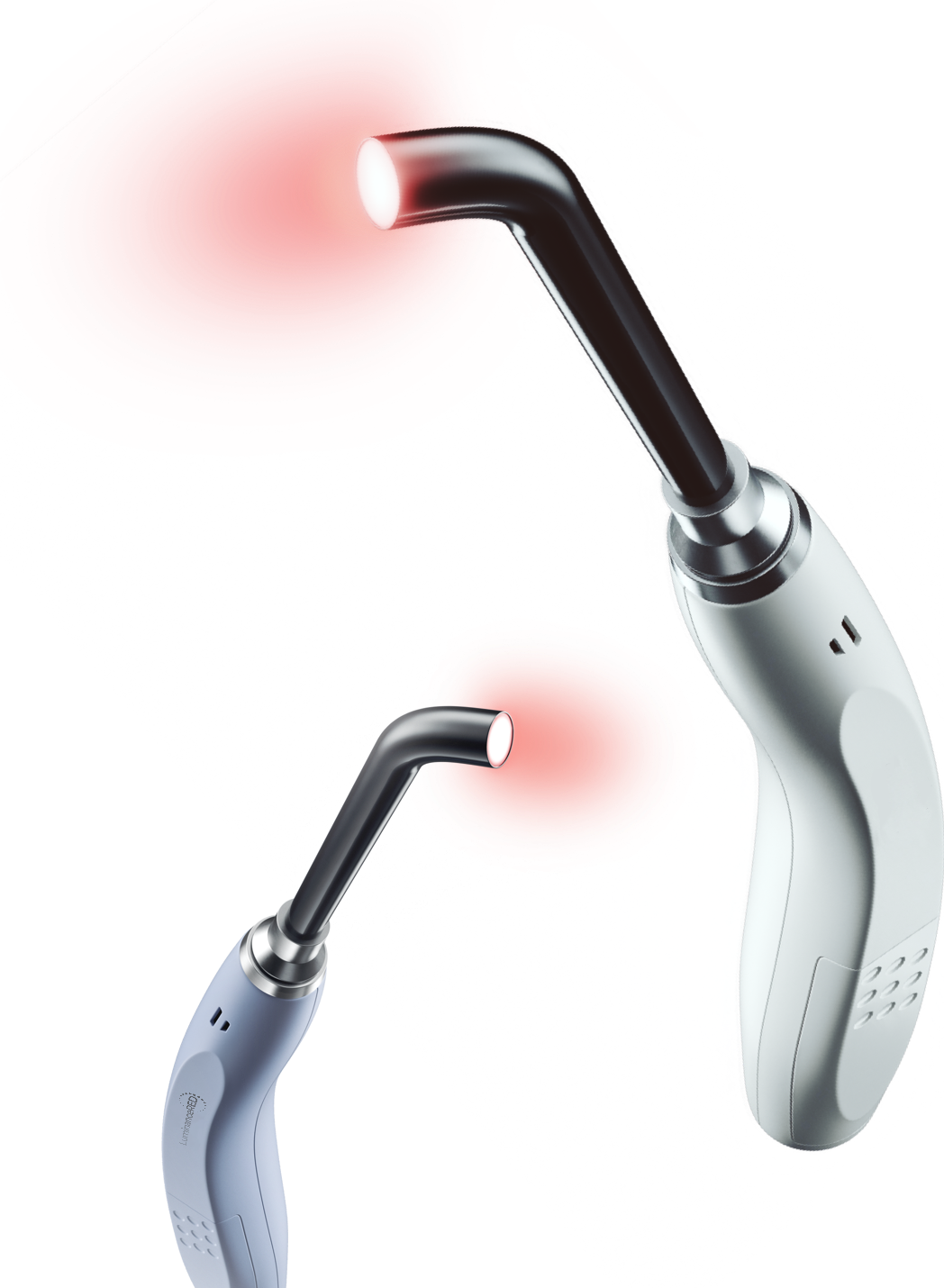 By week 2, the Dermatology Life Quality Index (DLQI) and Cardiff Acne Disability Index (CADI) improved significantly, respectively. The modest improvements in DLQI and CADI mirror the changes observed in erythema and total lesion count. Further improvements are expected with prolonged use.
---
DLQI: Validated questionnaire designed to measure the health-related quality of life of adult patients suffering from a skin disease.
CADI: Scientifically-accepted questionnaire designed to measure the impact of acne on teenagers and young adults.
In a pilot study evaluating the Luminance RED Mouth Sore Device for active canker sore outbreaks, the results demonstrated:
The majority of participants reported an overall reduction in pain severity and outbreak duration.
Participants experienced pain reduction within 1 day.
Outbreak duration was significantly reduced.
Frequently Asked Questions
FAQs
See More
It's ideal to use the device immediately once you feel the tingle and know that an outbreak is coming. Continue treating affected areas 2-3 times daily, with at least 4 hours between treatment, until the sores have fully healed.
Clinical studies have shown phototherapy to be safe and efficacious. However, if you're considering using it with children, we recommend consulting with a healthcare professional if you have any concerns. Please note, all treatments with children should be done under adult supervision.
Preventative light treatments may offer benefits for some people. We suggest applying treatment 2-3 times per week to the affected area where frequent sores or outbreaks occur.