Acne Device
The Luminance RED Acne Device is a breakthrough, FDA cleared, class II medical device designed to help you quickly treat acne in 3 easy steps. The secret to its effectiveness lies in the combination of blue and red light wavelengths, applied separately. First, the pain-free, medically-optimized blue light kills the bacteria inside of the pimple. Then, the therapeutic red light heals your skin faster.
The Luminance RED Acne Device delivers similar light wavelengths that have been shown in scientific research to:
Works Immediately - 77% of pimples were completely healed or significantly improved within 24 hours or 2 treatment sessions.
6-month, 100% money-back guarantee
Pay only $87 today through our flexible financing options
FSA and HSA eligible
Delivered discreetly with 2-day shipping
Free 2-Day Shipping
Money-Back Guarantee
Buy Now, Pay Later
3 Easy Steps: Prep, Clear, and Heal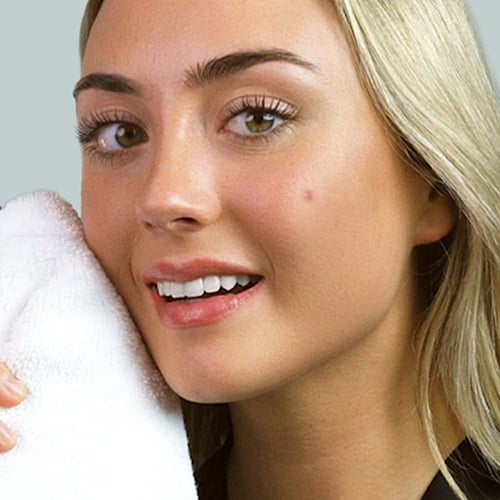 STEP 1
Prep
Before using your Luminance RED Acne Device, clean and dry your skin.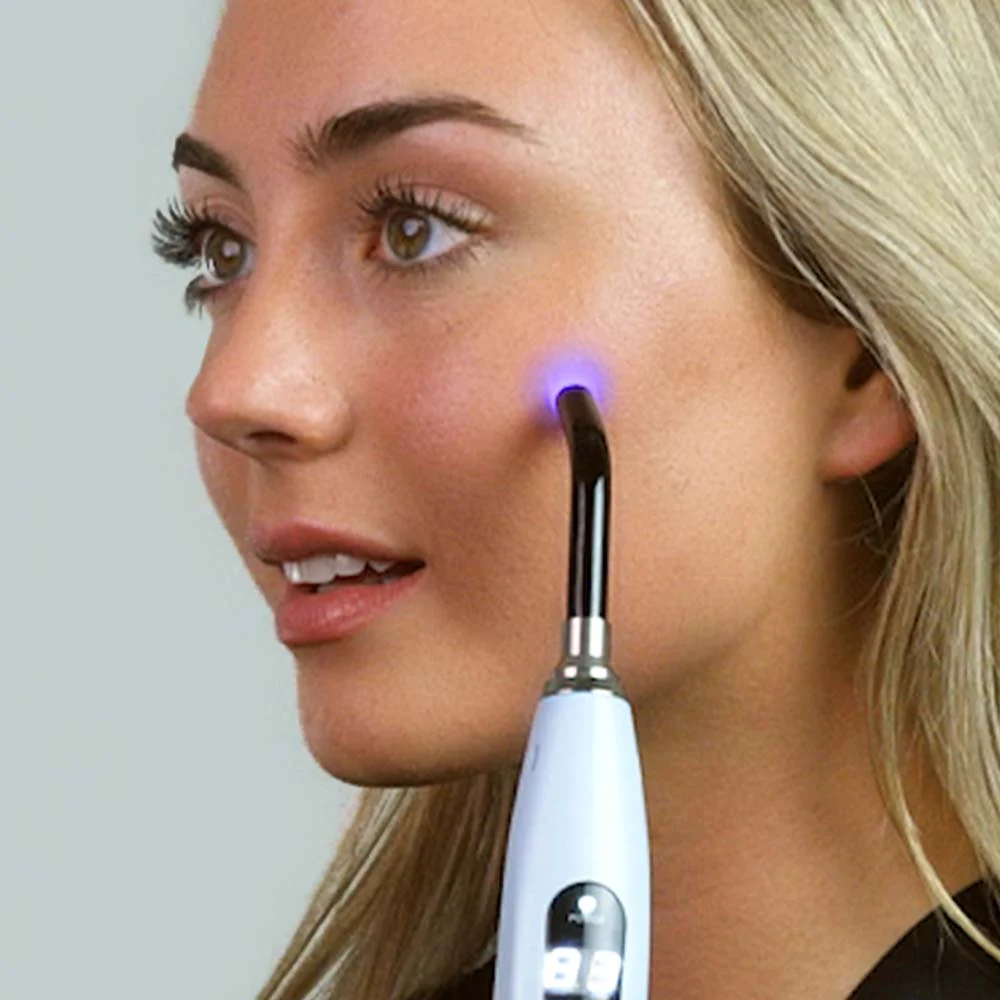 STEP 2
Clear
Clear the bacteria inside of the blemish with a dose of medically-optimized blue light.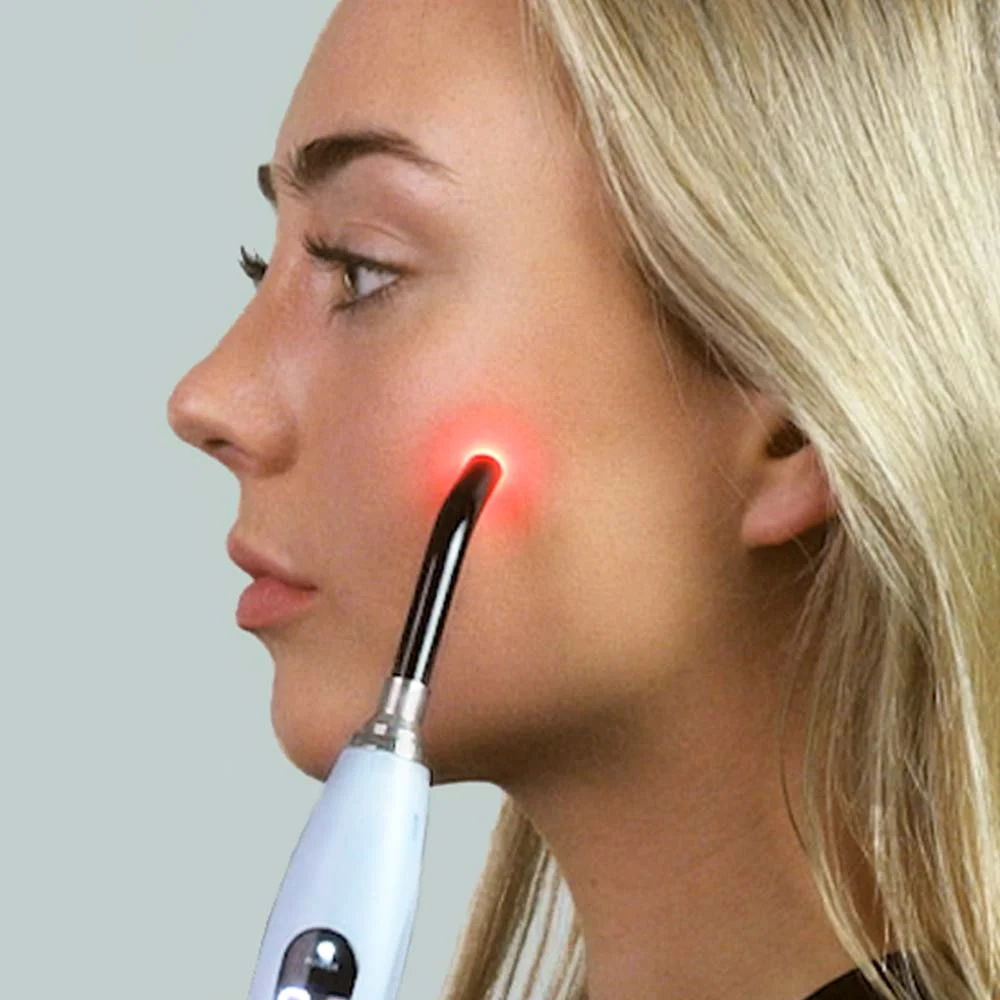 STEP 3
Heal
Help your skin heal faster with gentle, but powerful, dermatologist-approved red light.
Real People, Real Results
Medically-Optimized Wavelengths & High Power
The Luminance RED delivers medically optimized light wavelengths at high power, for optimal photomedicine results. Light with similar frequencies has been shown in scientific research to speed up the healing of acne outbreaks.
I wish I would have found this before I spend thousands of dollars of other acne products. None of them ever really helped to stop pimples from coming or helped them go away faster. This Luminance red zit zapper is like MAGIC.
When I can tell a pimple is coming, I just zap the sucker with blue light then red light and it either stops it from forming or makes it go away in a few days. I used to have pimples lasts for a week plus before I started using this. Expensive but so worth it.
How Does It Work?
Photomedicine, or medically-optimized light treatments, have been tested in hundreds of peer-reviewed clinical studies, with overwhelmingly positive results, with little to no observed side effects. Learn more about the emerging research for sores and outbreaks.
I admit I was super skeptical. My dermatologist introduced me to light therapy but I don't have $1,000+ just laying around that it costs to buy a device.
Even though the Luminance device isn't cheap either, after doing some research I begrudgingly paid the $349 and ordered off their website. It arrived 2 days later and in perfect timing as I could tell that I was just starting to get a pimple on my left cheek earlier that morning.
I was completely amazed that this device "zapped" my blemish completely away in 3 days!
After just using it 2 times the first day, I was already able to tell that it was getting smaller. I've never seen anything work like this before. I tell everyone it's my pimple eraser. Love it!
Perfect For Easy & Pain-Free Home Use
The Luminance RED is quick and easy to use in the privacy of your home. Treatments are painless and only take a few minutes. The device is sleek, ergonomic, and easily stored for discreet usage.
I've had cystic acne on my face since I was 14 years old. Not fun. I've used a bunch of over the counter products and a cycle of Accutane.
The Accutane helped reduce the number of outbreaks I get but didn't stop them completely and I still get a pimple every week or two which isn't cool now that I'm out of college.
The first time I used my Luminance I could feel it working and the zit was totally gone in 2 days. They say that the blue light penetrates the zit and kills bacterial inside then the red light treatment helps to heal it faster and I can definitely confirm it works. It feels good to know that even if I do have a zit pop up, I have the power to actually do something about it.
Can My Kids Use This Too?
Many peer-reviewed clinical studies have shown light therapy to be safe and efficacious for adults and children alike. However, if you have any concerns about using it with children, we recommend consulting with a healthcare professional. Please also note, all treatments with children should be done under adult supervision.
I got this for my 17 year old daughter who has been struggling with acne outbreaks throughout high school. They were mostly on her chin and cheeks and she would get really upset and embarrassed when they would come.
We had tried a few other devices but this is in a league of its own. You can tell its a professional device and MUCH more high powered than the others. Its also the only one that works and it can usually get rid a zit in a few days. There have been a few very deep ones that took closer to 5 days but that is still less than half the time they would usually take to heal.
My daughter won't even go on an overnight with her friends without taking her Luminance Red. It isn't a cheap product, but it is a lifelong solution that really works!
We suggest applying treatment from your Luminance RED twice every day, once when you wake up and once before you go to bed.
A treatment session consists of 90-seconds of blue light followed by 90-seconds of red light.
If you miss a treatment session it's ok, just be sure to leave at least 8 hours between treatments.
Yes, the clinical data is clear that applying blue and red light treatment speeds up healing of acne blemishes.
Yes! Acne treatments are most often covered by HSA/FSA plans. However, we suggest checking with your insurer to confirm what your specific plan covers.
Hold the tip of the device softly against the blemish you wish to treat. If you prefer, you can also hold the tip 1 cm or 1/2 inch away from the blemish.
Yes, there is no need to change your skin care regimen. However, we suggest washing and drying your face before using your Luminance RED.
Also, products that can cause dryness or irritation such as benzoyl peroxide, retinal creams or products containing Vitamin A or alcohol should only be applied after applying treatment.